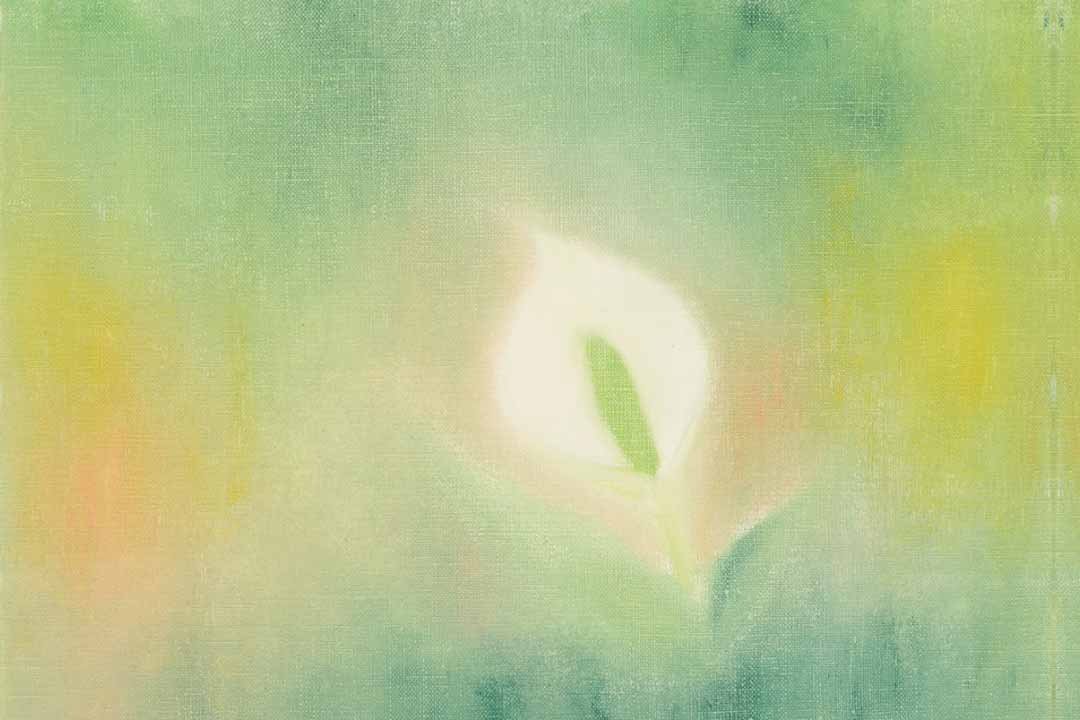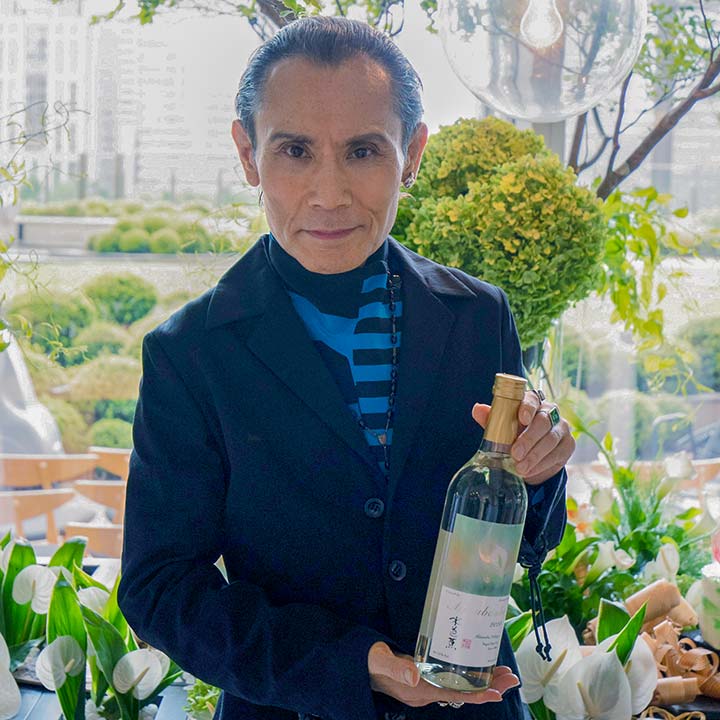 The MIZUBASHO Artist Series is a collaborative project with artists who support the Oze Mizubasho Project. We are asking artists to draw the Mizubasho flower and reflect it in the label design. By bringing art to Japanese sake we aim to create added value. The first artist is actor Tsurutaro Kataoka. He has a long history of projects with the town of Kusatsu in Gunma Prefecture, including the Tsurutaro Kataoka Museum of Art managed by the Kusatsu Hotel. Tsurutaro himself has been drinking MIZUBASHO sake for many years.

MIZUBASHO
Artist Series
Floral Sparkling
2020 Tsurutaro Kataoka
This sparkling sake has floral notes reminiscent of the pretty white flowers of the Mizubasho. We made it in a casual style by using our unique in-bottle secondary fermentation technology that has evolved from many years of research. The soft, silky foam is in harmony with the flavors of white peach and apple.
MIZUBASHO
Artist Series
2020 Tsurutaro Kataoka
Our still sake has a sweet lychee-like mouthfeel with hints of grapefruit and a smooth, light taste. We aimed to create a sake to enjoy casually with a variety of dishes and pair gently with a wide range of flavors.


MIZUBASHO
Artist Series
Dessert Sake
2020 Tsurutaro Kataoka
Our dessert sake is finished with an elegant sweetness reminiscent of passion fruit and apricots. It's the perfect drink when you want to take a break and reward yourself for a job well done or a day well spent. Whether you drink it as is or combine it with sweets, fruits, or cheese, this is a dessert sake certain to make you smile.