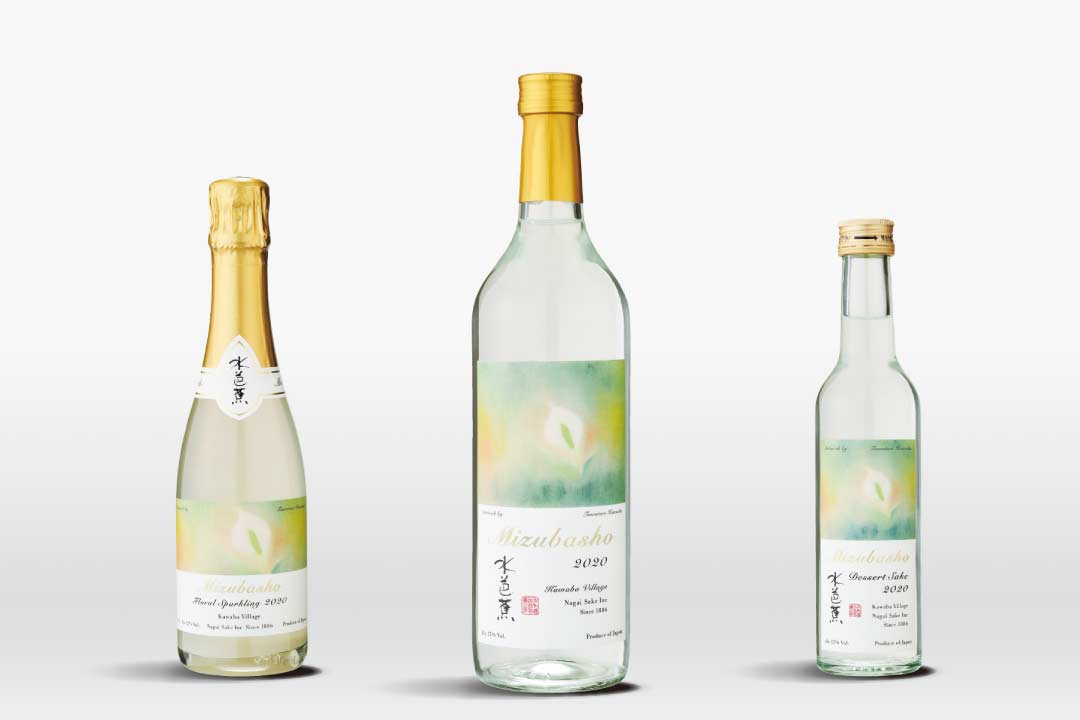 A Fresh Breeze
for A New Time
Nagai Sake Brewery, Gunma Prefecture's long-established sake brewery founded 135 years ago
A new breeze is wafting through the traditional world of sake. The MIZUBASHO Artist Series brings you the "Nagai Style" in these fun and casual sakes to enjoy at any dining occasion. This artist collaboration series features stylishly designed bottles with a beautiful label illustrated with a Mizubasho.
The mizubasho is a plant that grows naturally, especially in cold regions, where the water is pure. It appears like a pretty white fairy when it begins blooming quietly in thawing water. The MIZUBASHO brand aims to make sake that is beautiful and pure, just like the mizubasho flowering in pure water. 
There are three sakes in the new lineup—sparkling, still, and dessert. The MIZUBASHO Artist Series offers new possibilities for enjoyment based on the concept and story behind the sake, not on the traditional characteristics of rice-polishing ratio or category, such as junmai-shu or ginjo-shu unique to sake.
This concept is at the core of the MIZUBASHO Artist Series.
The MIZUBASHO Artist Series offers you the opportunity to contribute to society simply by enjoying this sake in your daily life. The Mizubasho flower on the label represents one of Gunma Prefectures natural attractions, Oze National Park. This beautiful flower used to grow in abundance in Oze, but its numbers have fallen dramatically in recent years due to major changes in the natural environment brought on by global warming. We long to see the Mizubasho bloom all over Oze once again. To support this cause, part of the proceeds from our MIZUBASHO Artist Series are donated to environmental conservation activities in Oze.
We hope you will enjoy this sake knowing you are helping to protect this beautiful natural environment and contributing to a better future.
Our sake fully embodies this sentiment.
A New Story of Sake and Women
Women are seeking more freedom and flexibility in how they enjoy sake. And they are responding passionately to the possibilities of our new MIZUBASHO Artist Series.
Today's women are making shining achievements across a variety of fields. Their lifestyles are diversifying and bringing change, and this diversity extends to their relationship with sake. We are offering them a sake experience for a new lifestyle where sake is a part of their everyday life. The concept is for an "easy, fashionable, and enjoyable" sake. Come discover this attractive lifestyle, fashioned by the MIZUBASHO Artist Series, for yourself.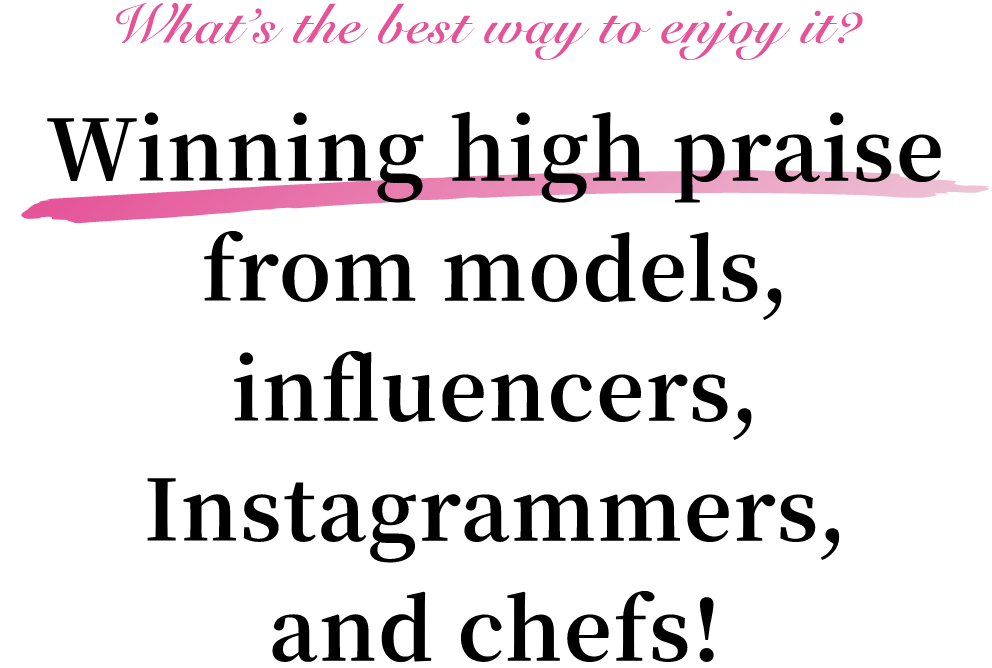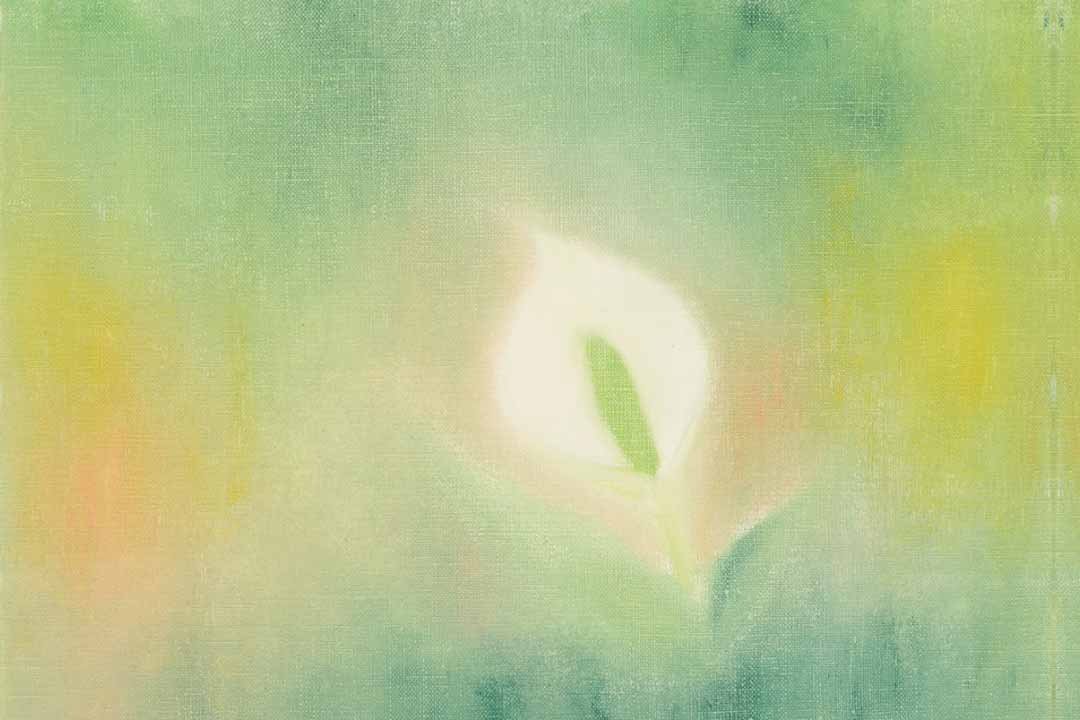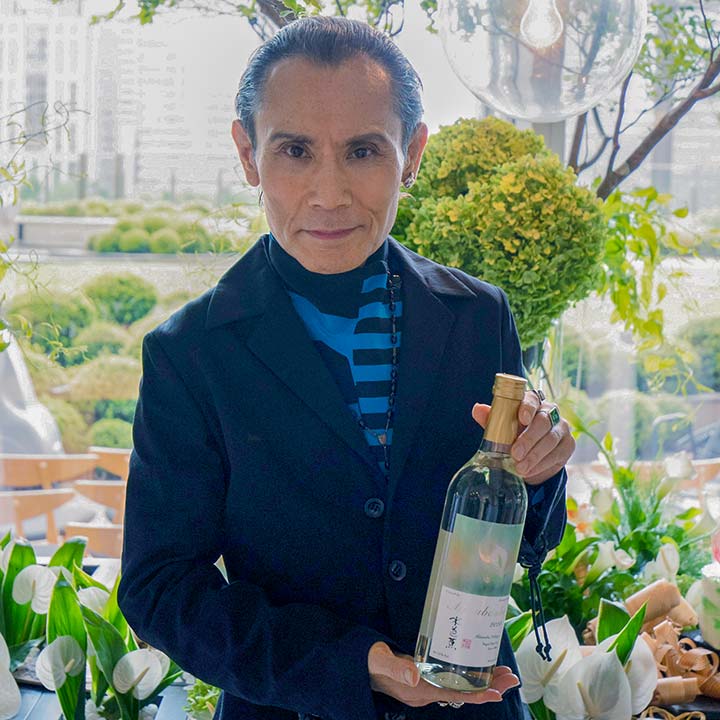 The MIZUBASHO Artist Series is a collaborative project with artists who support the Oze Mizubasho Project. We are asking artists to draw the Mizubasho flower and reflect it in the label design. By bringing art to Japanese sake we aim to create added value. The first artist is actor Tsurutaro Kataoka. He has a long history of projects with the town of Kusatsu in Gunma Prefecture, including the Tsurutaro Kataoka Museum of Art managed by the Kusatsu Hotel. Tsurutaro himself has been drinking MIZUBASHO sake for many years.

MIZUBASHO
Artist Series
Floral Sparkling
2020 Tsurutaro Kataoka
This sparkling sake has floral notes reminiscent of the pretty white flowers of the Mizubasho. We made it in a casual style by using our unique in-bottle secondary fermentation technology that has evolved from many years of research. The soft, silky foam is in harmony with the flavors of white peach and apple.
MIZUBASHO
Artist Series
2020 Tsurutaro Kataoka
Our still sake has a sweet lychee-like mouthfeel with hints of grapefruit and a smooth, light taste. We aimed to create a sake to enjoy casually with a variety of dishes and pair gently with a wide range of flavors.


MIZUBASHO
Artist Series
Dessert Sake
2020 Tsurutaro Kataoka
Our dessert sake is finished with an elegant sweetness reminiscent of passion fruit and apricots. It's the perfect drink when you want to take a break and reward yourself for a job well done or a day well spent. Whether you drink it as is or combine it with sweets, fruits, or cheese, this is a dessert sake certain to make you smile.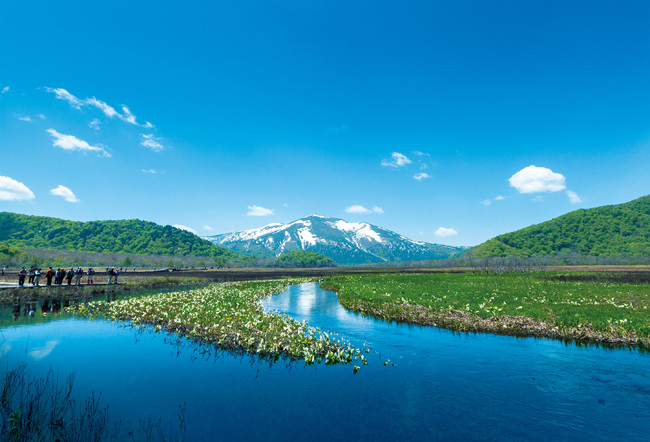 A portion (5%) of the proceeds from the MIZUBASHO Artist Series will be donated to activities to support the restoration of Oze's natural environment, culture and history through the Oze Mizubasho project.